Back to staff directory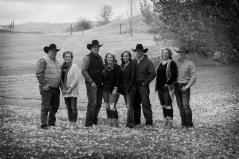 Kindergarten
Welcome everyone, I am the Kindergarten Teacher at the Amisk School known also as the A.P.P.L.E centre. Everyday is an adventure in our school. The school is small, cozy, great atmosphere, wonderful students and parents and a fantastic staff, it is an awesome place to work.
I live on a ranch outside of Czar with my family and husband. My family is very active in the community. I enjoy interacting with the students and learning everyday with them. I enjoy being with my family, rodeoing, ranching and gardening.
"No act of kindness, no matter how small is ever wasted."